Dr. Steve Sawyer, DC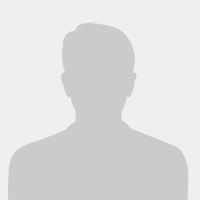 Dr. Steve has been practicing Chiropractic for over 40 years and continues to enjoy helping patients on their journey to better health. With extensive years of experience and witnessing the advancement and growth of the industry, Dr. Sawyer brings a unique approach to each patient's experience that helps them accelerate their recovery using an evidence-based and integrative approach to care. He cares deeply for his patients well-being and prides himself in being one of their top advocates in regards to their health and wellness.
He currently resides in Hubbardston, Massachusetts on his farm with his wife. Outside of the clinic, he loves baseball, hiking with their dog, and running his farm with horses and chickens.
Education & Achievement
Doctor of Chiropractic, Logan University
Class-4 Laser Certification
CAD (Whiplash Trauma) Advanced Certification
Stem Cell/PRP/Trigger Experience at Maragal Medical
Physical Therapy, Post Graduate Study
Rehab & Orthotics, Post Graduate Study
Clinic Hours
Monday: 8am-12pm / 2pm-6pm
Wednesday: 8am-12pm / 2pm-6pm
Adult Chiropractic
Our adult chiropractic care program is a safe, non-invasive course of treatment that can be used as a first line of defense against pain. Our approach is an evidence-based one, combining chiropractic adjustments, physical rehabilitation, soft tissue therapy to improve your posture and get you back to living a pain-free life. While your initial goal may be to eliminate pain, we go beyond your symptoms to resolve underlying issues and improve your quality of life.
Dr. Sawyer provides chiropractic treatments for patients suffering from:
Sciatica
Cervical Radicular Symptoms
Headaches/Migraines
Shoulder Pain
Hip Pain
Knee Pain
Auto Accidents
Sports Injuries

Dr. Steve Sawyer | (508) 425-3304