Meet Dr. Steven Sawyer, DC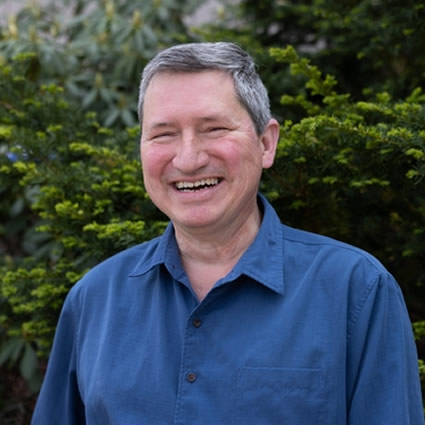 In practice since 1982, Dr. Steve has cared for patients across the spectrum and seen the remarkable impact that natural chiropractic care has on patients' health.
Getting on the Chiropractic Path
Dr. Steve's introduction to chiropractic care was years ago, when he was dating a woman whose brother-in-law was a chiropractor. Dr. Steve had woken up with a stiff neck and was encouraged by the woman to see her brother-in-law for care at his home office.
The chiropractor worked on Dr. Steve's neck and talked to him about chiropractic, which prompted Dr. Steve to look into this form of natural care. Within a year and a half of taking all the prerequisites, he started chiropractic college at the young age of 20.
EXPLORE OUR SERVICES »

Education & Achievement
Doctor of Chiropractic, Logan College (now Logan University)
Whiplash Trauma Certification, Spine Institute of San Diego
Class IV Laser Certification
Clinic Hours
Monday: 8:00 – 6:00
Thursday: 8:00 – 6:00
Offering More Than Pain Relief
"While pain is why patients come to the office, what they find is that once we restore normal function, flexibility, and mobility, their quality of life increases dramatically."
For Dr. Steve, the best part of his job is hearing all the little success stories and miracles that happen daily. He's seen many patients who've already gone everywhere else, but didn't get results.
They ended up in a chiropractic office, and a large percentage of them wonder why they didn't do that out of the gate. Once patients get educated about what we do, they become longtime lifelong patients."
Joining the Team
Before joining our team, Dr. Steve had his own practice for 22 years, and also worked at several multi-doctor offices. As he's known Dr. Debs since 1985 and worked with Dr. Jaclyn when she first got out of chiropractic college, it was a simple decision for Dr. Steve to join the team part-time. He also has his own separate home-based practice.
Outside the Practice
When he's not caring for patients, Dr. Steve enjoys spending time on a working horse farm with his girlfriend Linda. They enjoy hiking with their dog Judge. Dr. Steve also loves music and has recorded a wide range of music over the years, including blues, jazz, contemporary, classic rock and New Age.
Book an Appointment
Contact us today to schedule an appointment with Dr. Steve.

Dr. Steve Sawyer | (508) 425-3304