Meet Dr. Jaclyn Debs
A Chiropractic Education
Dr. Jaclyn Debs completed her Doctor of Chiropractic degree at Logan University in St. Louis, Missouri. She was awarded the Chiropractic Science Division excellence award upon graduating.
Dr. Jaclyn has been working in a family wellness practice since graduation. She enjoys getting infants started on the right journey towards health and wellness through chiropractic.
Never Stop Learning
Dr. Jaclyn enjoys continuing her education and attends seminars on chiropractic treatment of pediatric and pregnant patients. In addition, she is certified in Applied Kinesiology, Webster Technique (which evaluates the neuro-biomechanics of the sacrum in pregnant patients), and is Certified by the Academy Council of Chiropractic Pediatrics.
She is a member of the Massachusetts Chiropractic Society and International Chiropractic Pediatric Association.
Second-Generation Chiropractor
As part of a chiropractic family, Dr. Jaclyn has been receiving chiropractic care since she was 7 days old.  In her spare time she enjoys hiking, Bikram yoga, reading, skiing, and spending time at the beach.
Dr. Jaclyn Debs is also a Massachusetts Chiropractic Board Member under the Division of Occupational Licensure, where she serves as Secretary.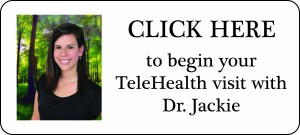 TeleHealth Visits must be scheduled with the Front Desk by calling (508) 425-3304.
The link above will be used to enter your appointment.
Her Shrewsbury work hours are:
Monday: 8am-6pm
Wednesday: 8am-6:30pm
Thursday: 7:30am-5:30pm
Friday: 8am-5pm

Are you seeking a healthier, more rewarding life? Call (508) 425-3304 today to find out how we can help you get there.