Meet the Team at
inBalance Chiropractic and Wellness
Get to Know Us

Stephanie Debs, Director of Operations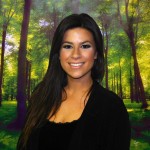 Stephanie had been around Chiropractic her whole life. She graduated from University of New Hampshire with a psychology degree and a background in nutrition and business. She fell in love with the holistic way of living and decided to get her New Hampshire esthetician license while focusing on using nature's products. Stephanie worked as an esthetician in New Hampshire until she moved back to Massachusetts to be closer to family. She helps out at the front desk as well as doing some marketing responsibilities.
She enjoys planning events, spending time with family and friends, and playing with animals.
Charlene Hollum, Patient Account Specialist
Charlene Hollum has been our billing specialist since 2011. She has a credit and collections background. If you have any billing or insurance questions, Charlene will assist you.
She emphasizes coordinating patient benefits and their chiropractic care.
Tina Flynn, Company Support Administrator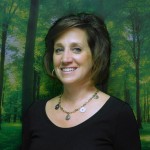 Tina has been with inBalance Chiropractic and Wellness since March 2009. Prior to coming to our office she worked as a receptionist for a local hair salon.
She is dedicated to family and friends and enjoys volunteering at her church.
She can answer your questions regarding specific and general office information. Tina provides a friendly and welcoming atmosphere at inBalance Chiropractic and Wellness.
Shayna Levy, Massage Therapist
Shayna is a Licensed and Board Certified Massage Therapist. She graduated from the Bancroft School of Massage Therapy in 1996. Whether you are looking for stress reduction, relief from chronic pain or need therapy to help with injury recovery she has developed multiple skills over the years to help. She continues to further her education and knowledge.
Shayna is very client focused, treating each person as an individual, listening to their needs, and helping them achieve a better and healthier life.
She has previously been a finalist in the Telegram and Gazette Best of Central Mass poll and the Worcester Magazine Best of Worcester Poll.
Lucais Cannalonga, Massage Therapist
Lucais is a Licensed Massage Therapist. He knew early that he wanted to have a career in massage therapy and entered the SpaTech Institute in Westborough immediately upon graduating high school. He found his interest in massage after receiving tremendous results with a past injury and the seeing the benefits this therapy had on recuperating and stabilizing the muscles. He can also integrate polarity therapy into his work. This therapy is an energetic modality that helps balance emotions and hormones.
The benefits provided by Lucais include feeling refreshed, rejuvenated and energized.
Dr. Kristen Poe, Ph.D. Alternative Medicine and Naprapathy
Dr. Poe joins inBalance as a very passionate and enthusiastic advocate for health and wellness. Her father has been a practicing primary care physician for nearly 40 years, and she knew from a young age that she wanted to be involved in healthcare. Her life has certainly taken her down many different roads, but she is finally living out her passion working in the holistic healthcare field and helping others.
Request Appointment
Meet our amazing team in person! Call today!
CONTACT US »

Meet the Team at inBalance Chiropractic and Wellness | (508) 425-3304