Exercise Therapy In Shrewsbury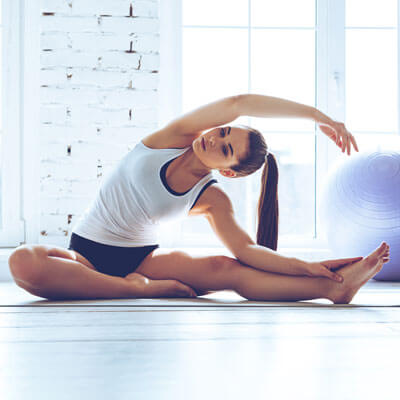 Exercise therapy will stabilize weak body regions through strengthening and improving flexibility in areas of joint stiffness and muscle tension.
Proper stretching and strengthening exercise can complement chiropractic adjustments by helping maintain the correction at specific joint levels.
NEW PATIENT CENTER »

Customized to Your Needs
Our office specializes in finding and correcting many types of structural imbalances that may also require patient-specific exercises. Dr. Debs, Dr. Jaclyn, Dr. Chin and Dr. Poe will utilize manual muscle testing in order to develop these exercise prescriptions.
Your Shrewsbury exercise therapy program may include:
Low back exercises
Shoulder exercises
Mid back exercises
Hip/knee exercises
Ankle band exercises
Range of motion exercises
Low back stretches
Core exercises
Posture exercises
And more!
Get Started with Exercise Therapy Today
Don't wait until your body's weaknesses contribute to a major problem. Get started now for the best results.
Contact our office today for exercise therapy in Shrewsbury.

Exercise Therapy Shrewsbury, Worcester, Westborough MA | (508) 425-3304