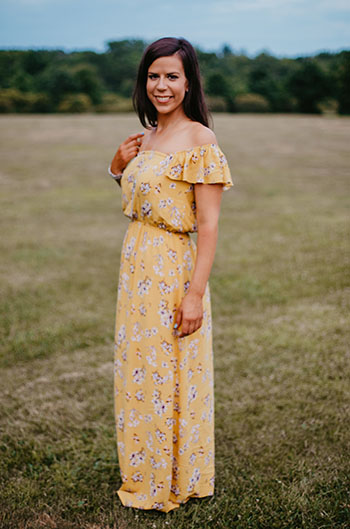 As part of a chiropractic family and 2nd generation chiropractor, Dr. Jaclyn has been getting chiropractic care since she was just 7 days old. Caring and compassionate, her unwavering commitment to her patients is evident. She is genuinely interested in those she treats.
At inBalance Chiropractic and Wellness, Dr. Jaclyn specializes in pediatrics and is passionate about helping babies and kids express optimal health. Every day, she makes a difference in the lives of children, which positively affects entire families.
A Pediatric Patient Success Story
One of Dr. Jaclyn's littlest patients is an infant whose parents brought him in because he was uncomfortable. The baby boy, who experienced a traumatic birth, had trouble latching during breastfeeding. His parents noticed he was very rigid and uncomfortable.
"Every time they put them down on his back, he'd arch almost like a bridge, because he was in pain. He also had a flat spot on his head," said Dr. Jaclyn. His parents brought him in for the rigidity in his back, irritability, and difficulty going to the bathroom.
After Dr. Jaclyn provided the baby with chiropractic care, he wasn't arching any longer. He also could latch better as she worked on his cranial bones. She also adjusted his sacrum in the lower back and C1 in his upper neck. The flat spot was also resolved. Other positive "side effects" of his care included sleeping better and digesting much easier. She finds it rewarding that chiropractic care changed the baby boy's quality of life.
Getting Kids Off to a Healthy Start
While patients of all ages can benefit from chiropractic, Dr. Jaclyn particularly enjoys working with kids, because they respond well to chiropractic care. They're really fast healers, and kids (the ones who talk) are honest about how they feel.
She loves helping kids get off to the right start in life with natural health care like chiropractic. "It's a holistic way to help them get better without drugs or surgeries," said Dr. Jaclyn.
Helping children is also fulfilling for her because it affects the families. "If a child's not doing well, then a family suffers, because they're not sleeping well, and then get cranky. So taking care of the child benefits the health of the whole family," she added.
Book an Appointment
Dr. Jaclyn looks forward to helping you and your family experience vibrant health. Contact us today to schedule an appointment!