"I feel like chiropractic is a unique thread into the network of health care that we have. There's something inherent to working with a system that already exists within you, rather than trying to put something from the outside world in. I think the unique aspect of using your own body's natural abilities to improve itself is amazing. And I love to share that with people," said Dr. Ryan.
Discovering the Power of Chiropractic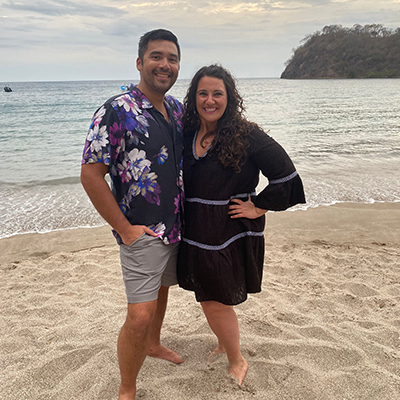 Dr. Ryan's passion for helping musculoskeletal issues comes from his experience receiving chiropractic care following a mountain climbing accident.
After sustaining a broken ankle and undergoing surgery and physical therapy, he turned to chiropractic care for additional support.
"Along the way, I received incremental and increasingly beneficial help, which I thought was a fun journey," said Dr. Ryan. For him, ending up in the chiropractor's office and receiving the treatment that he did made him almost instantly recognize something quite profound. "This is something that I want to pay forward and make sure that I can gift to other humans on Earth, because it helped me so much," said Dr. Ryan.
After earning his bachelor's, Dr. Ryan knew he wanted to go into health care, but wasn't sure of the route to take. But the accident combined with his subsequent recovery prompted him to enroll in chiropractic school. He decided on Life Chiropractic College West in California, where he earned his Doctor of Chiropractic.
Helping a Former Patient, Now Team Member
One of Dr. Ryan's patients, who now works at the front desk of our practice, had a completely numb left leg for a long time. Even regular stimuli, such as the force of water during a shower, would cause pain. A few weeks after she received chiropractic care, the patient got some feeling back in her legs. She was also on a nutritional program, which, in Dr. Ryan's opinion, enabled her nervous system to recover fully, rather than her having some short-term relief. "We actually healed the damaged tissue, and she improved," he said.
Dr. Ryan believes that meeting patients where they are and taking a personalized approach to their dietary needs and habits are crucial to any successful treatment plan.
Schedule an Appointment
Experience for yourself the remarkable benefits of chiropractic care. Contact us today to book an appointment with Dr. Ryan!
CONTACT US »