Metabolic Detoxification Program
Every day you're exposed to numerous chemicals that can affect the way you feel. With our Shrewsbury Metabolic Detoxification Program, you could feel re-energized in just 10 days, with improvement in the following areas:
Increased energy
Improved comfort
Better concentration
Less moodiness
Improved sleep
Healthier body
Healthier digestion
Greater feeling of well-being
Toxins: A Health Hazard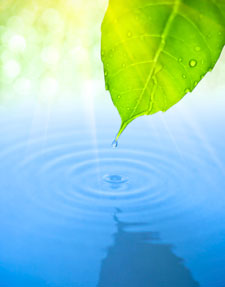 Each year, more than four billion pounds of chemicals and pollutants from plastics, pesticides, heavy metals, medications and other sources are released into the environment. They're everywhere — in water, food, soil, air, dust and everyday products and objects at home and in the workplace.
Eliminate Unwanted Substances
Over time, a buildup of toxins not only affects vitality, but can lead to health issues like chronic fatigue and pain syndromes. The body's ability to detoxify potentially harmful substances is critical for overall health. The body's normally efficient detoxification process, however, may be compromised by increased toxins exposure or a lack of nutrients necessary to fuel this filtering process.
An Annual Cleansing
A well-designed metabolic detoxification program can significantly enhance the detoxification process for better health and vitality. Think of it as a spring cleaning or tune-up to clear out some of the junk and get your body back to its peak cleansing performance again. We recommend this program is done once per year, and the duration of the program is one week.

A Healthy, Supportive Shrewsbury Metabolic Detoxification Program
Water or juice fasting programs can cause muscle wasting and further energy depletion. Your body needs proper nutrients to fuel its toxin clearance activities.
The Metagenics® metabolic detoxification program was scientifically developed and includes a simple eating plan (with unlimited amounts of suggested foods), targeted nutritional support and lifestyle tips to enhance the body's natural metabolic detoxification process.
Call inBalance Chiropractic and Wellness at (508) 425-3304 for more information about our Metabolic Detoxification Program in Shrewsbury!